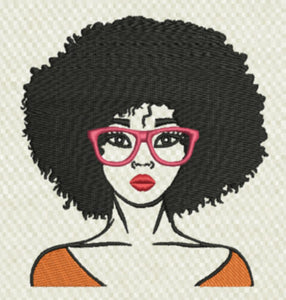 SURPRISE ME PATCH
Patch Size: 4x4  embroidered with polyester thread.
It is the perfect accessory to your favorite bag, shirt, jacket or scarf.
If you are selecting this patch for a custom Camo jacket please be advised that this is a direct to garment patch.  (Direct to garment means it will be embroidered directly on the jacket).
 Grab it for your project or collection today. Give as a gift or keep it for yourself.
 ***Iron-on application instructions***
 1.) Set iron to the "wool" or "cotton" setting.
 2.) Place patch in desired position.
 3.) Lay press cloth over the patch.
 4.) Lightly press for a few seconds.
 5.) Turn garment inside out; press w/ slightly more pressure to ensure stability.
You can also use E6000 or fabric glue to adhere your patch to your garment.  Read your garment fabric labels to determine which gluing agent will be best for you. 
***Each Patch will have a square, diamond or rectangle border around the image. 
 If you like this patch, please feel free to share it with others over social media:
 Facebook: Prettybrowngaltees
 Instagram: @prettybrowngal